THIS PICTURE WILL CHANGE. AGAIN THE POINT IS TO DESCRIBE/EXPLAIN THE SCRIPT. SO SHOW A FEW POTENTIAL TWEAKS.
Surface Representation
If you want to show the gross features of the molecule. You may want a surface representation. Here is the same kinase showing the surface representation.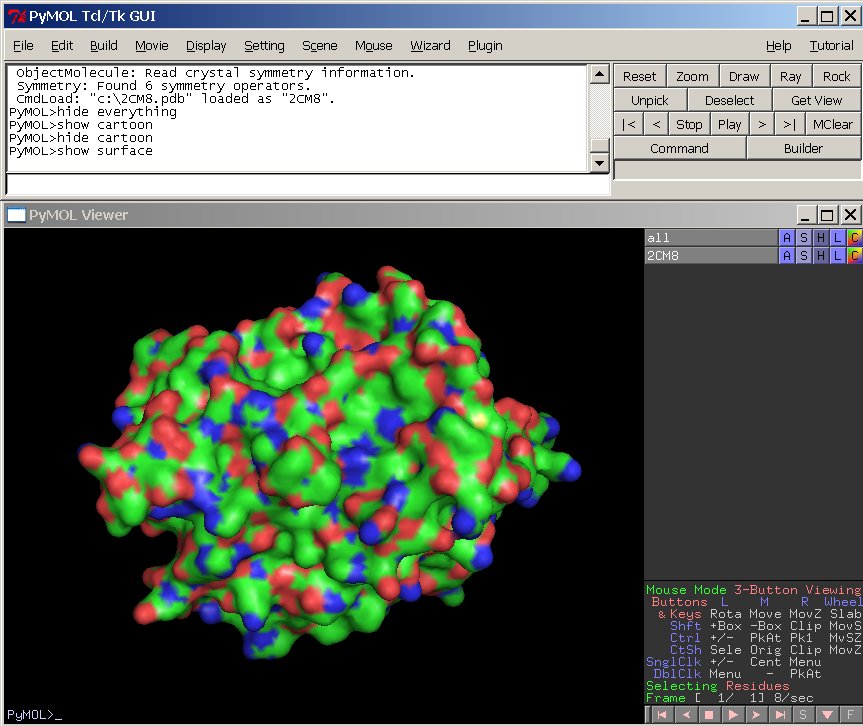 This is similar to a space filling representation accomplished by modeling all atoms as spheres.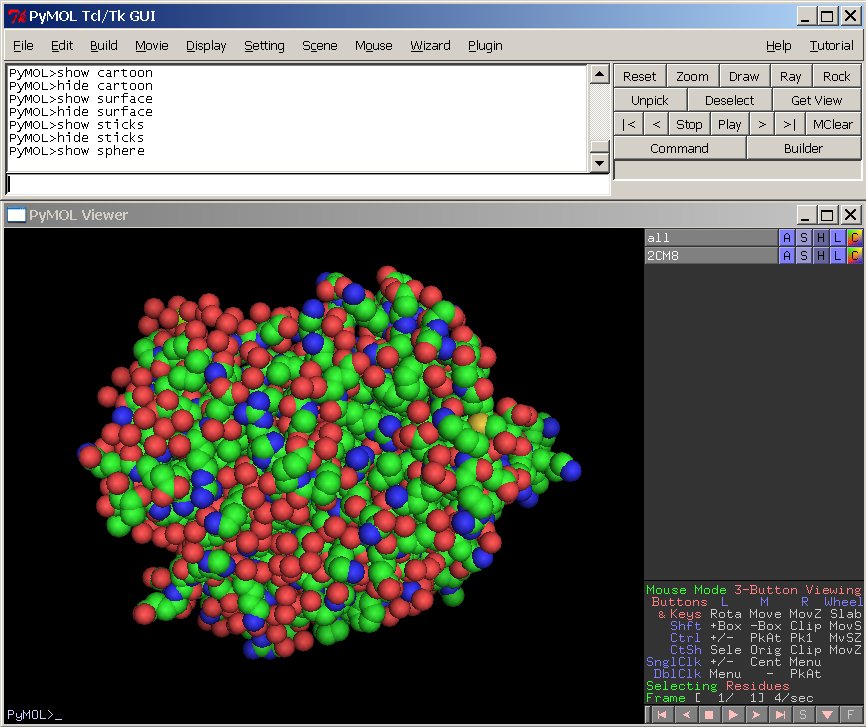 EXPLAIN THE DIFFERENCE THE PROS AND CONS OF EACH
EXPLAIN THE SIGNIFICANCE OF THE COLORS